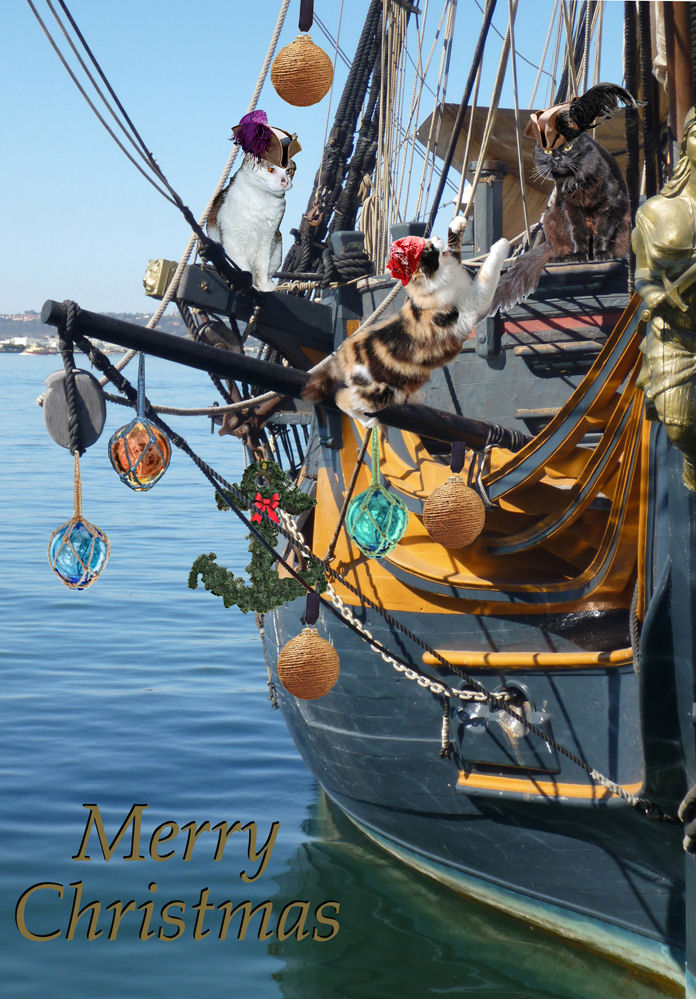 from
Judy Barrows & Charlie Ipcar
The three pirate kitties featured in this card include the newest member of our crew, Miskin, the cat who came back after an absence of 11 years. Miskin first showed up at our house as a friendly stray; we asked around and put up posters, but no one claimed him, so we dealt with his medical problems and had an ID chip installed. Then we let him out, and he made a beeline to a house three blocks away - and when he didn't return, we decided he actually wasn't a stray.
So last month when we were on vacation in California we were very surprised to receive a message that "our cat" was at an animal rescue center 20 miles from our home. So now Miskin is back with us, and after more medication is in remarkably good health for such an old cat. His pirate name is "Slash LaRue." The pirate names of Tejitu and Tilahun are "Calico Jack" and "Coal Black Rose."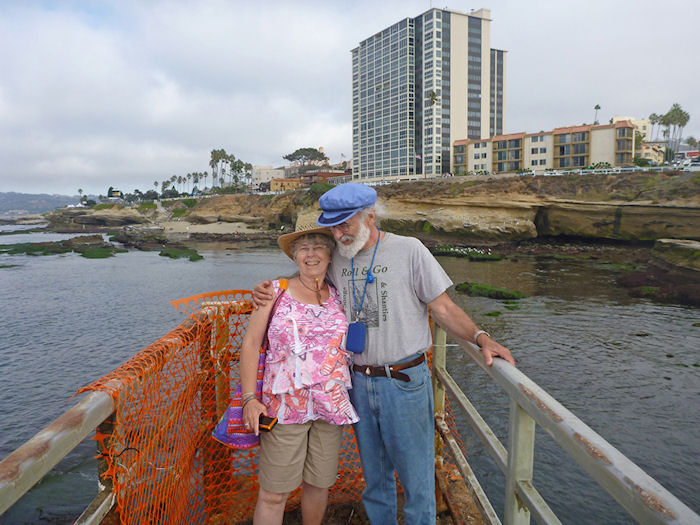 Judy and Charlie at the end of the Pier,
La Jolla, California, October 2013
photographed by Amos Jessup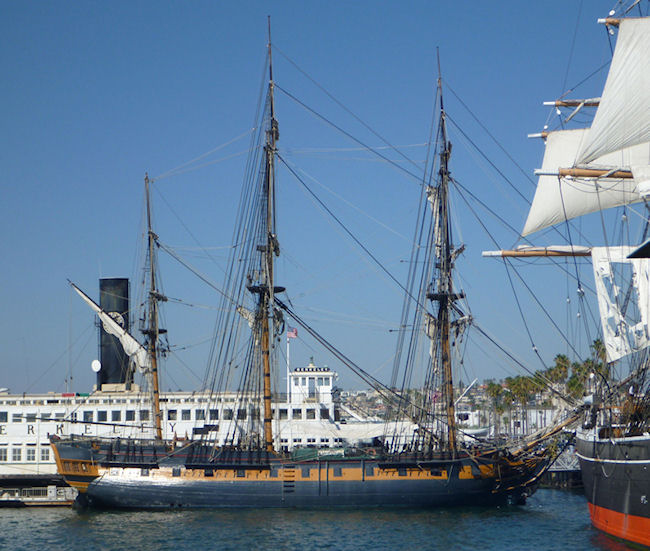 HMS Surprise
The Maritime Museum of San Diego


"Merry Christmas"
Three Pirate Kitties aboard the HMS Surprise
Miskin, Tejitu and Tilahun
© 2013 by Ipbar Productions
www.judybwebdesign.com
---
You can read more about Miskin here - http://www.judybmaine.com/misc/miskin.htm - there's a link at the bottom of that page for Part II of the story.